---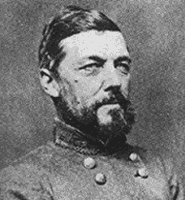 Phillips Legion
Participation is limited to 51 soldiers.
Commanded by 1st Lt. Bruce Avery
---
What's the history of Phillip's Georgia Legion?
See also, Captain Jesse M. McDonald of Co. E, Phillips Legion (Blue Ridge Rifles), and

Lost Legion - The Phillip's Legion Infantry Battalion at Fox's Gap - by Kurt Graham
What are the uniform requirements for Phillips Georgia Legion Infantry?
---
3d S.C. Batt'n / 15th S.C.V. / 51st GA / Phillips Legion

Uniform Standards / Registration for Drayton's Brigade / Links
---
---
Last updated 21 July 2002 at 1245 hrs.