---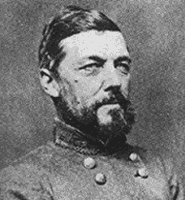 Drayton's Brigade Links
---
Official site for the 140th Antietam Civil War Reenactment
Registration form for the mainstream reenactment - tailored for Drayton's

Rules and regulations for the mainstream event
Battles
Boonsboro's/Fox's Gap

Forcing Fox's Gap and Turner's Gap by Jacob D. Cox, Major-General, U.S.V. from Battles and Leaders of the Civil War

Fox's Gap - from the Friends of South Mountain State Battlefield

Sharpsburg/Antietam
Drayton's Brigade
Death of a Brigade - Drayton's Brigade at Fox's Gap by Kurt Graham

Gen. Thomas Drayton
3d S.C. Batt'n
15th S.C.V. Inf'y
50th GA
51st GA
Phillips Legion
Lost Legion - The Phillip's Legion Infantry Battalion at Fox's Gap - by Kurt Graham
Captain Jesse M. McDonald of Co. E, Phillips Legion (Blue Ridge Rifles)
D.R. (Neighbor) Jones Division
Johnston, David E., "The Story of a Confederate Boy - 7th Virginia of Kemper's Brigade. Shortcut to Boonesboro and Sharpsburg Battles. A slow download of his wartime experiences. Worth the wait.
---
3d S.C. Batt'n / 15th S.C.V. / 51st GA / Phillips Legion

Uniform Standards / Registration for Drayton's Brigade / Links
---
---
Last updated 21 July 2002 at 1245 hrs.